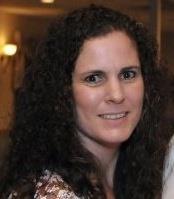 Hello! My name is Tricia Venne and I am a Licensed Massage Therapist with many additional certifications to help my clients. After being a homemaker and raising four children, I decided to re-enter the workforce and choose a field that shows my compassion and empathy and helping others.
When taking a break from helping others, I spend most of my free time with family and friends. I love to cook, bake, garden, walking in nature, reading and learning especially in the health and wellness, self improvement subjects. I especially find tranquility and strength when I am walking on an ocean beach.
I owned my own massage practice in town for over 9 years and recently closed due to Covid. I continue to help clients part time with all my modalities. I am looking to start organizing woman's retreats in the near future utilizing all of my modalities and experience. I believe there is a need for woman to gather together and like minded, taking a break from their every day lives and de-stress and rejuvenate and find ways to improve their emotional, physical and spiritual lives. Stay tuned for more information.